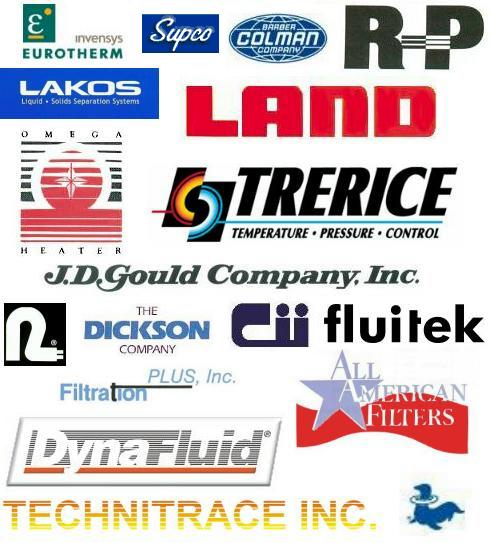 Kansas City Office
De-Mar & Associates, Inc.
Parker & Foster Division
4490 Indian Creek Parkway
Overland Park, KS 66207
a
Phone: 913-381-6810
Fax: 913-381-9332
Email: pfinc@birch.net
---
Wichita Office
De-Mar & Associates, Inc.
Parker & Foster Division
102 N. Main
Goddard, KS 67052
a
Phone: 316-794-2686
Fax: 316-794-2647
Company History
Parker & Foster, Inc. was founded in 1953 by Harold L. Foster and Donald Parker. The industrial sales company started as a manufacturers representative firm in Kansas City, covering the territory of Kansas and Missouri. Initial sales were primarily based on their first two lines of H.O. Trerice gauges and thermometers and Wheelco/Barber-Colman industrial instruments. Between 1953 and the early 1970s, Parker & Foster, Inc. continued to grow their customer base and establish additional product lines including Cuno filters, Filterite filters, Hayward filters, Atkomatic solenoid valves, Durant counters, and Tescom regulators.
In early 1972 Dennis and Mark Foster joined the sales force as a second generation of Fosters to work for the company. At their inception they formed the distributor side of the business by starting the company De-Mar & Associates. At this time filters and instruments remained a major focus with the addition in the mid-1970s of: Ogden heaters, Hecon Counters, Williamson infrared, Land infrared, Ronningen-Petter, and Lakos separators.
The third generation of the family were introduced to the business when Chris and Matt Foster joined the sales force in 1996. In the year 2000 Parker & Foster, Inc. and De-Mar & Associates were combined into one company continuing to provide a strong focus on problem solving and custom service. With the addition of Chris and Matt, the focus on filtration, valves, and industrial instruments was revitalized. The addition of Fluitek filters, Circle Seal valves, J.D. Gould solenoid valves, and Precision gauges has increased our ability to provide customers with excellent quality products and outstanding service.
In 2003 the small family business started by Donald Parker and Harold L. Foster celebrated 50 years of growth! The pride taken in the tradition of customer service and product knowledge is still continued by the second and third generations represented by Dennis, Mark, Chris, and Matt Foster.
The "Groovy" Wheelco/Barber-Colman
Instrument Van (1961 Industrial Show)

Trerice Industrial Thermometer Display (1957)